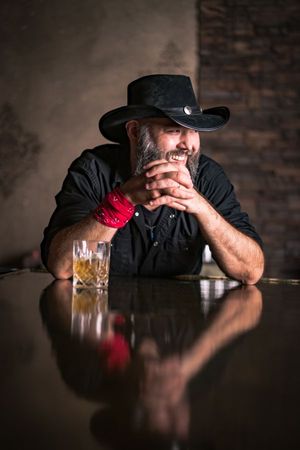 This week we welcome Joe Buchanan and chat about his song "Home (Etz Chaim)."
Texas born and southern raised, Joe Buchanan makes Country/Americana music that is steeped in Torah. A convert to Judaism, he grew up struggling with religion and his place in the world. Then, one day outside of the Holocaust Mueseum in Washington D.C. and 13 years into their marriage, his wife told him that she was Jewish. An exploration of faith led the way home for the whole family and kicked off a whirlwind of songwriting, ultimately leading to Joe's debut album - Unbroken. 
Since then, he's toured around the US leading an original Shabbat service, concerts, and workshops on his conversion to Judaism. Joe also serves as an artist in residence for communities, guiding an entire weekend of prayer and song. He's been featured at numerous conferences and festivals as well as synagogues and house shows all across this great land. The goal of his music is to help drive connection to the thing that connects us all and to hold the door for other seekers. It's music that highlights humanity and the Holy. This is feel good Amerciana with a Jewish soul and you can crank it to 18. 
In addition to touring, Joe is the host of Jewish Rock Radio's Emerging Artist Showcase, highlighting some of the exciting new artists in Jewish music. He also serves as an artist for the Goldring/Woldenberg Institute ​​of Southern Jewish Life and visits Jewish communities throughout the South, providing music and prayer leadership.
Joe's YouTube Page   
Joe's Spotify   
Joe's Facebook  
Joe's Website