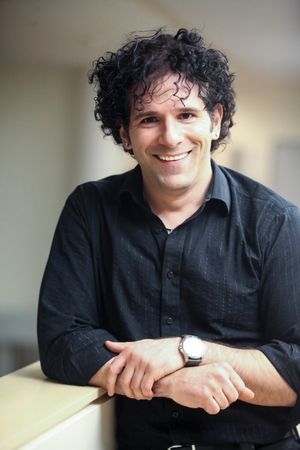 On this week's episode of Jewish Songwriter, Josh Nelson shares about his powerful new medley of "Avadim Hayinu" and "Wade In The Water."
One of the most popular performers and composers in modern Jewish music, Josh Nelson brings his extraordinary message of hope, unity and spirituality to concert stages and worship services across the globe. Josh is a gifted multi-instrumentalist and songwriter whose work is celebrated and integrated into the repertoire of congregations, camps and communities around the world. His music builds community, lifting up congregations and concert audiences alike through experiences that are at once energizing and deeply moving.  
A classically trained musician who is equally versed in rock, jazz and world music, Josh combines his broad range of influences into a breathtaking musical style that is accessible to audiences of all ages and backgrounds. He was recently hailed by Time Magazine as a "star of the New Jewish Music."  
Josh lives in Brooklyn, NY with his two children and a goldfish named Dorothy.