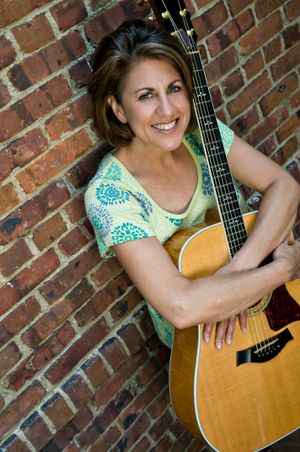 Hailing from New Jersey, this week's Jewish songwriter, Peri Smilow shares "The Priestly Blessing" and how she found her way to Jewish music after a difficult period working with troubled teens.  Special thanks to the URJ and Bruce Raden for their onsite recording and technical help with this week's episode.
As always, you can listen to all of the compositions from this season on the Jewish Songwriter YouTube Playlist or Spotify Playlist.  
Peri Smilow is an internationally recognized contemporary Jewish music performer and composer.  For over 25 years Peri has brought new, inspiring and social justice infused music to the Reform Movement in the US, Canada, England, Singapore and Israel.  She has recorded four albums of original music and produced an album of new social justice anthems to benefit the Religious Action Center (Together as One). Known for her interfaith work, Peri created The Freedom Music Project, an 18-voice choir of young black and Jewish men and women singing the freedom music of their traditions. In addition to her work in music, Peri holds a Masters in Education from the Harvard Graduate School of Education.  She has worked as a Cantorial soloist, community educator, organizer and non-profit administrator and enjoyed a brief career in professional theater.  Peri currently serves as Director of Program and Engagement with ARZA (the Association of Reform Zionists of America).  She shares her life with daughter Allie and former Reform Movement song leader and husband Budd Mishkin.
Peri's YouTube Page  
Peri's Spotify  
Peri's Facebook 
Peri's Website 
This week's episode was brought to you by Bandzoogle which makes it easy to build a stunning website for your music in minutes.  Click here to try it free for 30 days and get 15% off the first year of your subscription.