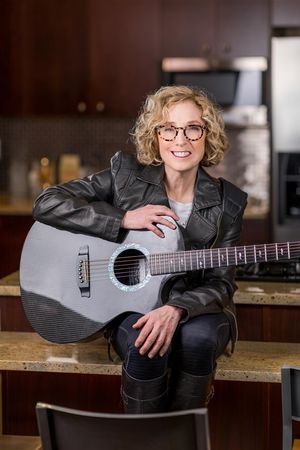 Season 2 of Jewish Songwriter opens with my good friend, Ellen Allard who talks about her song "How Good" and her journey from classical concert pianist to Jewish Songwriter.
As always, you can listen to all of the compositions from this season on the Jewish Songwriter Playlist on YouTube and Spotify.   
Ellen Allard is an award-winning recording artist, music educator, composer, performer, and music coach, and one of the most influential musicians on today's Jewish music scene. With a strong commitment to building community through music, Ellen has a unique, charismatic, charming, and heartwarming way of encouraging audiences to join together in playful singing, whether she is performing a concert, presenting a workshop, conducting a choir, or leading Tot Shabbat, religious school Wow Worship, or an adult worship service. 
Ellen holds a BA in music from Boston University and a Master's in education from Arcadia University. She is a certified holistic health coach, baby/toddler yoga teacher, Kidding Around Yoga and Yoga Yeladim teacher, and a certified Rhythm 'n' Ruach Jewish family/kid's music class teacher. 
She lives in Boston, MA and has two daughters and sons-in-law who have blessed her with five grandchildren and two rather large dogs. If asked, she will extoll the virtues of drinking green smoothies and eating dark chocolate daily.
Ellen's YouTube Page   
Ellen's Spotify   
Ellen's Facebook  
Ellen's Website  
This week's episode was brought to you by Bandzoogle which makes it easy to build a stunning website for your music in minutes.  Click here to try it free for 30 days and get 15% off the first year of your subscription.