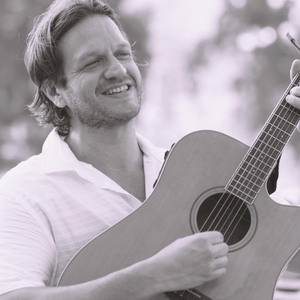 Hailing from Tel Aviv and representing our first writer from Israel, this week's Jewish Songwriter is none other than my good friend Shimon Smith.  We talk about how songleading at Capitol Camps led to his discovery of Jewish music and how he's helping to bring progressive contemporary Judaism and Jewish music to Israel.  So it's also appropriate that we talk about his composition "Avinu Shebashamayim."
As always, you can listen to all of the compositions from this season on the Jewish Songwriter Playlist on YouTube and Spotify.
Shimon Smith tours the Jewish world and lives in Tel Aviv.  Shimon is one of the leading Jewish-Israeli songleaders and performers in Israel. He also tours the USA and Canada throughout the year visiting both Jewish communities and summer camps.   After making Aliyah from New-Jersey when he was only 5, Shimon brings with him a combination of many different worlds. His unique style of songleading brings a message of unity, community and musical connection to Judaism and Israel. 
Shimon's life is filled with music. He is the head Songleader and Cantorial Soloist at the Daniel Centers for Reform Judaism in Tel Aviv Yaffo, where in addition to leading musical Shabbats and holiday services, he also teaches hundreds of Bar and Bat Mitzvah students every year. 
He is the Songleader for the Jewish Agency Summer Camp Shlichim seminars, as well as the  co-head of music for the IMPJ 2018 conference, Noar Telem (NFTY) Israel and Netzer Olami. Shimon is also called upon by the Israeli Reform and Conservativemovements to perform at protests regarding human rights, equality, race and gender. 
After serving as an officer in the IDF for 5 years, Shimon was a Shaliach (Emissary) for the Jewish Agency in Alabama for 2 years and a proud graduate of the Rimon School for Music and Jazz (Berkley affiliate) in Ramat Hasharon. 
Shimon was the Bass singer for the A-capella variety show The Voca People for 7 years, and is also known for his Hebrew voice dubbing of well known cartoons such as Hefty Smurf and Scar from the Lion Guard (seriously)...
Shimon's YouTube Page
Shimon's Spotify
Shimon's Facebook
Shimon's Website
This week's episode was brought to you by Bandzoogle which makes it easy to build a stunning website for your music in minutes.  Click here to try it free for 30 days and get 15% off the first year of your subscription.